Director of Belle Academy of Dance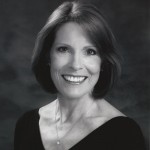 Kay Ferris has a B.A. in Education from the University of Iowa, where she was a Hawkeye cheerleader and a member of the Old Gold Singers. Her formal dance training in ballet, tap, and jazz began as an adult under the instruction of Connie Bracey and staff at CLB Dance Academy. After serving as a substitute teacher for CLB, she later became the general manager and a staff instructor. In 2005 Kay was offered ownership and renamed the studio Belle Academy of Dance, LLC. At First Presbyterian Church in Davenport she is a member of the Sanctuary Choir and Chamber Chorale, and has been the choreographer for the church's Performing Arts Series for 22 years. Kay is the mother of three daughters – Lindsay, Anne, and Adrienne – who grew up through this studio and as adults continue to study, perform, and teach dance. The tradition continues with the opportunity to watch her family's next generation of dancers — grandchildren Amelia, age three, and one-year-olds Natalie and Alex.
Instructors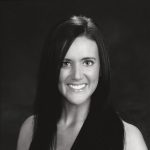 Lindsay Avila's love for dance started at the age of four when she was so inspired by the dancers on stage at the Festival of Trees. After starting dance at another studio she then began her training at CLB Dance Academy at the age of seven, continuing through high school in tap, jazz, hip hop, ballet, and pointe. Through her hard work and love for tap, she received the CLB Karen Webb Tap Scholarship in 2006. Lindsay graduated with a double major in Accounting and Corporate Finance from Saint Ambrose University in 2011, where she was a member of the St. Ambrose Dance Team. Currently she works at Deere & Company as a Financial Analyst in the Treasury Department and is pursuing her Master's in Business Administration from the University of Iowa. Lindsay lives in East Moline with her husband Eric, 9 month old son Dylan, and step-daughter Maya. She is happy to be back at Belle Academy and share her love of dance with the students.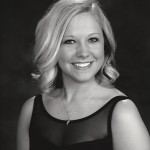 Dance became a lifestyle for Hannah Colvin when she began at CLB Dance Academy at age three. She expanded her training to jazz, modern, and pointe at Belle Academy of Dance. With a love for dance and hard work Hannah received the Karen Webb Ballet Award in 2009 and the Connie Bracey Inspiring Dancer Award in 2012. While in high school she was a dance team member for four years and competed in several solo and state competitions. She is currently a junior at St. Ambrose University and is studying to be a nurse. Hannah is excited for her first recital as a teacher at Belle. She is honored to be among Belle's amazing teachers, many of whom were her dance instructors.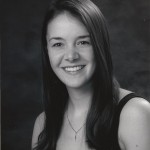 Lindsey Howe does not remember life without dance.  She began her training at CLB Dance Academy at the age of five, continuing through high school in ballet, pointe, tap, jazz, and hip hop.  Through her hard work and dedication to dance she received both the CLB Karen Webb Ballet Award in 2001 and the Karen Webb Tap Scholarship in 2002.  Lindsey graduated from The University of Iowa with a B.A. in Elementary Education and a minor in Spanish in 2010. She now teaches third grade in the Pleasant Valley School District. Lindsey and her husband, Mitch, welcomed their first child, Oliver, last summer on July 8. She is happy to be with Belle Academy teaching and sharing her love of dance.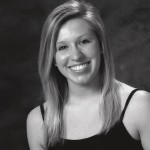 The past 21 years of Miranda McKenna's life have been filled with dance.  She competed at a young age with her studio, where she practiced tap, jazz, ballet, and hip hop, and moved on to dancing with her high school dance team while still competing at her studio.  Continuing competitive dance with the St. Ambrose University Dance Team, the team won several state and regional dance titles as well as a national championship.  Miranda was named an All-American dancer all three years she was on the team. This is her fourth year teaching at Belle Academy. Miranda recently graduated from St. Ambrose University with a degree in early childhood education and endorsements in reading and special education. She is now a preschool and reading teacher in the North Scott Community School District.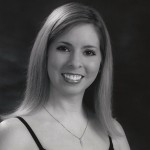 Dance has added dimensions to the life of Anne Page for 28 years.  She trained with CLB Dance Academy in ballet, pointe, tap, and jazz, and was the 1994 recipient of the Karen Webb Ballet Award.  At North Scott High School, Anne both performed and choreographed for the dance team and show choir.  During a three-year membership with Orchesis Dance Company at the University of Northern Iowa, she studied modern dance and choreographed two modern pieces, one of which was selected to be performed and adjudicated at the 2002 American College Dance Festival.  She is now enjoying her eleventh year of teaching dance for Belle Academy.  Anne graduated from UNI with a B.A. in Music Education in 2004 and teaches general music at Monroe Elementary in Davenport.  She also devotes time to singing and performing with First Presbyterian Church's adult choirs and Performing Arts Series musicals.  Anne is a daughter of Kay and a sister to fellow teacher, Lindsay Stellinga.  She lives in Davenport with her husband, Adam, their three-year-old daughter, Amelia, and one-year-old son, Alexander.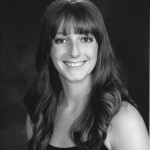 McKenzie Stalcup began dancing at the age of five. She began her training at CLB Dance Academy at age 12 where she trained in tap, ballet/pointe, jazz, hip hop, and modern. She attended the University of Northern Iowa and after completing her Bachelor of Arts degree in Textile and Apparel Design with a minor in Marketing, she moved to Minneapolis, Minnesota, to begin her career. In Minnesota she began teaching tap and ballet classes while also taking classes herself to improve her skills. McKenzie has since returned to her home town in Iowa where she now works as a Designer for Maxon Furniture in Muscatine. She is excited to be back at the studio where she first learned and developed her dance talents.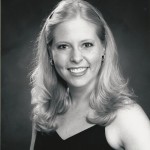 Lindsay Stellinga started dancing at the age of eight, training in ballet, pointe, tap, and jazz at CLB Dance Academy under Connie Bracey and staff. Throughout high school she danced and choreographed for her school dance team. After graduating in 2002 with a B.A. in Music Education from Luther College in Decorah, IA, Lindsay moved to Colorado. She became involved with Glenwood Dance Academy in Glenwood Springs where she took classes, taught and choreographed jazz and tap, and was a soloist with the school's professional dance company, The Danse Arts Theatre Company. Returning to Iowa in 2008, she now stays busy as a teacher of general music at Hayes Elementary in Davenport, as a singer in the choirs at First Presbyterian Church in Davenport, and as an instructor with Belle Academy. In 2013, Lindsay also obtained her M.A. in Teaching and Learning from Nova Southeastern University in Florida. She enjoys teaching at Belle with her mother, Kay, and her sister, Anne. Her She and her husband, Joe, are proud parents to one-year-old Natalie Kay.
Dayna Tanner is finishing her junior year at Davenport Central High school. She has been dancing since she was three, starting with tap and ballet and then adding on jazz, hip hop, modern, pointe, and musical theatre. At Central Dayna is a member of the marching band, concert band, show choir, and dance team. Through dance team she has also learned poms and hoop and has received a division one rating at state solos for the past three years. She has really enjoyed this first year of teaching at Belle and is proud of how much her dancers have progressed in Modern I!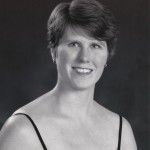 Graduating from Stephens College in Columbia, MO, in 1995, Lisa Levetzow Tanner earned a B.F.A. in dance, a B.A. in psychology, and a minor in biology.  Starting at the age of four, the emphasis in her dance training has been in ballet and modern technique, however her repertoire includes tap, jazz, African, Spanish flamenco, and East Indian.  Lisa graduated with her MSEd in Counseling from Western Illinois University in 2005 and has been the guidance counselor at Walcott School for the past eight years.  She and her husband, Mike, live in Davenport with their two daughters, Dayna and Zoe.  This is her 18th year teaching dance at Belle Academy.  Lisa would like to thank her Belle students for always being willing to experiment and collaborate with her throughout the process of creating new choreography!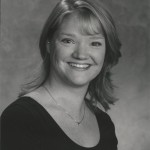 Andrea Williams is proud to have been a part of Belle Academy/CLB for the past eleven years. Beginning at age nine, Andrea studied ballet, tap and jazz. In college, she added modern, ballroom and folk to her dance experience. She holds a minor in Dance and an M.A. in Communication Studies from the University of Northern Iowa, where she was a member of Orchesis Dance Company.  She has been working as a dance teacher and choreographer for over twenty years, including five years as owner and director of a studio in Galesburg, IL. Andrea is a full-time Speech Communication instructor at Scott Community College.  She also enjoys choreographing high school and community theatre productions.  Andrea and her husband Gary have a son, Brady, and live in Moline with their very spoiled Labrador Retriever.