Director of Belle Academy of Dance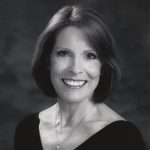 Kay Ferris has a B.A. in Education from the University of Iowa, where she was a Hawkeye cheerleader and a member of the Old Gold Singers.  Her formal dance training in ballet, tap, and jazz began as an adult under the instruction of Connie Bracey and staff at CLB Dance Academy.  After serving as a substitute teacher for CLB, she later became the general manager and a staff instructor.  In 2005 Kay was offered ownership and renamed the studio Belle Academy of Dance. At First Presbyterian Church in Davenport she is a member of the Sanctuary Choir and has been the choreographer for the church's Performing Arts Series for 25 years.  Kay is the mother of three daughters – Lindsay, Anne, and Adrienne – who grew up through this studio, and Anne is one of Belle's instructors. The tradition continues with the opportunity to watch her family's next generation of dancers–four grandchildren, including 5-year-old Amelia who under Kay's instruction is in her third year of training.
Instructors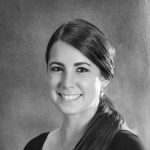 Korinne Fangmann fell in love with dance as a young girl at CLB/Belle Academy of Dance. Since that time she has studied a variety of styles including ballet, pointe, tap, jazz, hip hop, and modern. Through her devotion and hard work she received the Academy's Karen Webb Ballet award in 2007 and the Connie Bracey Inspiring Dancer award in 2011.  Korinne has a B.F.A. in dance from the University of Iowa, where she also received her certification as a Yoga instructor and a Performing Arts Entrepreneurship Certificate. At Iowa she also had the privilege of being a member of the Dance Department's traveling Dance Company.  She is ecstatic to be back choreographing and teaching at Belle Academy and is grateful to be among the supportive and inspirational teachers at Belle once again.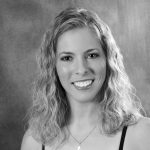 Dance has added dimensions to the life of Anne Page for 30 years. She trained with CLB Dance Academy in ballet, pointe, tap, and jazz, and was the 1994 recipient of the Karen Webb Ballet Award. At North Scott High School, Anne both performed and choreographed for the dance team and show choir. During a three-year membership with Orchesis Dance Company at the University of Northern Iowa, she studied modern dance and choreographed two modern pieces, one of which was selected to be performed and adjudicated at the 2002 American College Dance Festival. She is now enjoying her 13th year of teaching dance for Belle Academy. Anne graduated from UNI in 2004 with a B.A. in Music Education, and she received her M.A. in Education from Nova Southeastern University in 2013. She teaches general music at Monroe Elementary in Davenport and enjoys life with her two special red-headed children, Amelia (5) and Alex (3).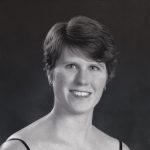 In 1995, Lisa Levetzow Tanner graduated from Stephens College, Columbia, MO earning a BFA in dance, BA in Psychology, and minor in Biology.  Starting at the age of four, the emphasis in her dance training has been in ballet and modern technique, however her repertoire includes tap, jazz, African, Spanish Flamenco, and East Indian.  Lisa graduated with her MSEd in Counseling from Western Illinois University in 2005 and has worked at Walcott School for the past ten years as a guidance counselor.  Next year, Lisa will be starting a new adventure as a counselor at Davenport Central High School.  Lisa lives in Davenport with her husband Mike, and their two daughters, Dayna and Zoe.  This is her 20th year teaching at Belle Academy, and Lisa feels truly fortunate to have taught so many amazing dancers over the past 20 years, including her daughters!  Each dancer has touched her heart in such a remarkable way!  She thanks Belle Academy for giving her this opportunity for so many years.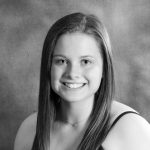 Zoe Tanner is in her junior year at Davenport Central High School. She has been dancing since she was three, starting with tap and ballet, then adding on jazz, hip hop, modern, pointe, and musical theater through the years.  In 2013, Zoe received the Karen Webb Tap Award.  At Central, Zoe is involved in tennis, wind ensemble, show choir, concert choir, and dance team. Through her dance team experience she has learned pom, hoopla, and coed, and has been selected as part of the All Iowa Honor Dance team. She is enjoying her first year of teaching Modern I and is looking forward to furthering her dance training at Belle.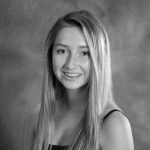 Isabella Valdivia is a sophomore at Bettendorf High School and a first year instructor of hip hop at Belle Academy. When she put on her first pair of ballet and tap shoes she was three years old and has continued to grow in her love of dance ever since by adding jazz, pointe, modern, and hip hop throughout the next 12 years. For further training, she has taken Summer Intensives at the University of Iowa and has traveled the Midwest to take classes at a convention called "Monsters of Dance".  She has studied hip hop with several professional hip hop choreographers such as Matt Steffanina, DMac Sandoz, Laura Edwards and Sean Bankhead.  Currently she studies jazz at Belle Academy and also trains and performs with RE-FL3X, a Hip Hop duo here in the Quad Cities.  Being able to teach and share her love of hip hop with her students Isabella says is an incredible experience.   She is excited to help them develop as dancers and together expand their knowledge and love of dance.  The opportunities are endless!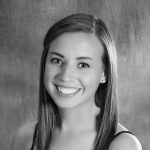 Dance has always been an important part of Nicole Wessel's life. She started dancing at CLB Academy at the age of five, where she initially took ballet and tap. Throughout the years, she added jazz, hip-hop, pointe, and modern. In 2012, she won the Karen Web Ballet award. In addition to dance, in high school she was a member of Davenport Central's show choir for four years. Nicole attended the University of Iowa, graduating in December 2016 with a double major in Communication Studies and Sport Studies. While at the University of Iowa, she took dance classes as electives in order to continue training. Nicole is excited to be teaching at Belle Academy of Dance, a studio that was a second home to her while growing up.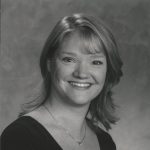 Andrea Williams is proud to have been a part of Belle Academy/CLB for the past twelve years. Beginning at age nine, Andrea studied ballet, tap and jazz. In college, she added modern, ballroom and folk to her dance experience. She holds a minor in Dance and an M.A. in Communication Studies from the University of Northern Iowa, where she was a member of Orchesis Dance Company.  She has been working as a dance teacher and choreographer for over twenty years, including five years as owner and director of a studio in Galesburg, IL.  Andrea is a full-time Speech Communication instructor at Scott Community College.  She also enjoys choreographing high school and community theatre productions. Most recently, she choreographed Hairspray for Davenport Central High School. Andrea and her husband Gary have a son, Brady, and live in Moline with their very spoiled Labrador retriever.